---
Hello from Brooklyn!
---
Role of Collective Focus

Our group creates socially conscious opportunities that center community building and creative problem solving. Collective Focus is a mutual aid with the mission of facilitating abundance through resource distribution. At our heart, we are a team of 'do-it-yourself' creatives making an impact. Our primary work is sustaining the Resource Hub, producing creative media, while offering Life Coaching and Consultations. We started a Limited Liability Company in 2021 and then founded a 501(c)3 nonprofit in 2022.


---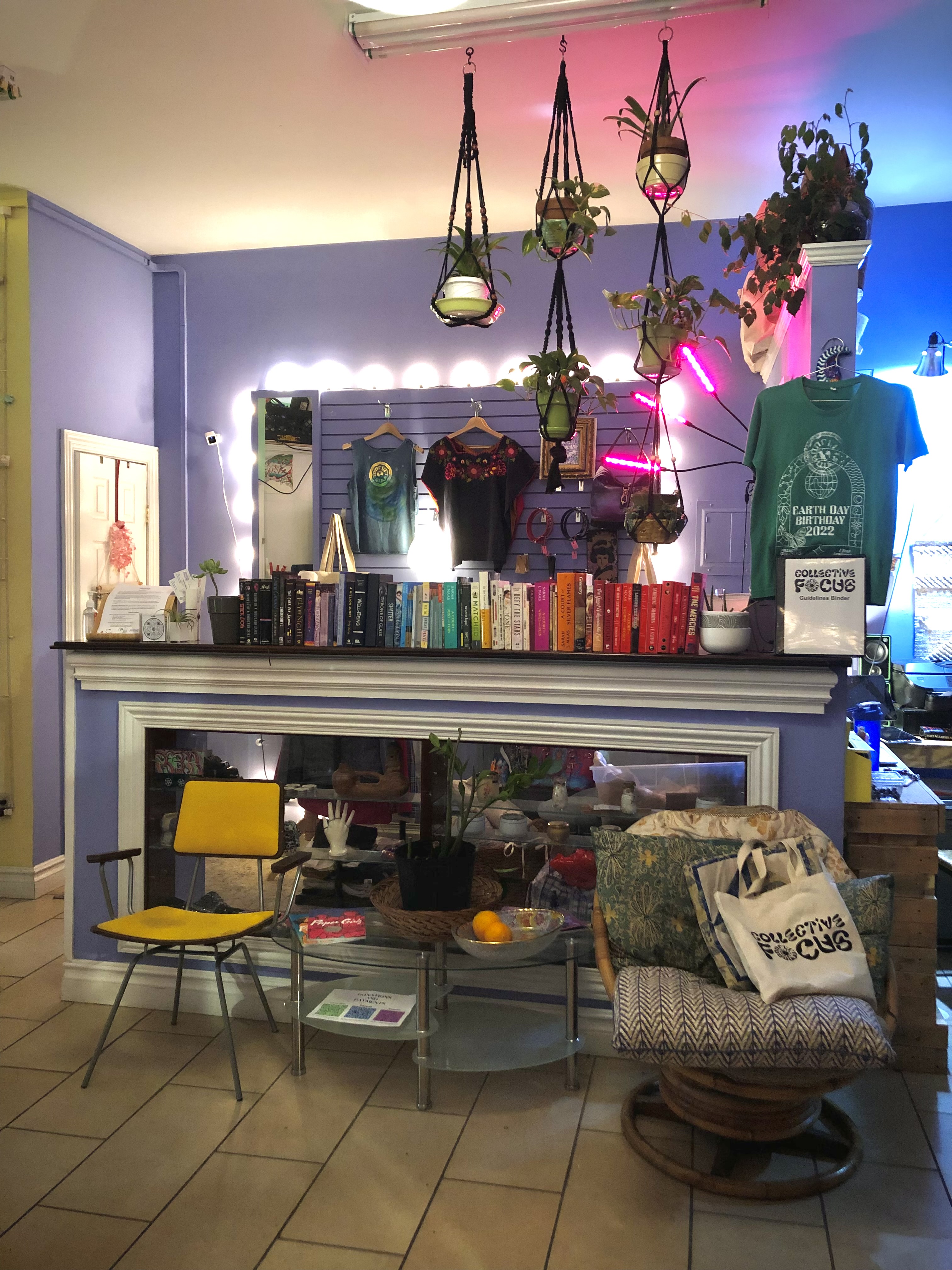 ---
Our Headquarters, the Resource Hub

Free Goods and Services

The Resource Hub provides the following free donated resources to the community:

Food & Books
Clothing, Shoes, & Housewares
Printing, Wifi & Computer Use

The Resource Hub is a community space that redistributes free food and clothing, facilitates wellness programming, and provides workshops for children and adults. This is our pilot model for building resilience in neighborhoods experiencing food insecurity and disenfranchisement. By partnering with artists and organizations that align with our values, we create a unique retail experience through our marketplace and product placement strategies. We also fundraise extensively for our community initiatives through grants, special events, collaborations, and sponsorship.


---
---
Creative Media Syndicate

We support visionary artists and activists that defy the boundaries of convention. Our team helps creatives achieve their goals of transforming society in a unique way. This roster includes a diverse range of talents and ideas. There is an audio recording studio at the Resource Hub that produces independent content.

We collaborate with others, utilizing our resources and skills to create trailblazing content through our media syndicate. We maximize assets at the Resource Hub to strengthen a network of change-makers within our collective and beyond.


---
---
Life Coaching / Group Consultations
With the support of our Resource Hub and network, we create new possibilities for the future by directing essential resources into communities in the forms of nutrition, goods, holistic services, political education, and direct wealth redistribution. Our Coaching & Consulting Program guides individuals and groups that wish to scale up their own involvement in community building and wellness. We provide guidance to those that wish to give back their time and money in a way that responds ethically and appropriately to our shared, modern experience. We accept individual and corporate clients in need of holistic mentorship, wealth redistribution, or social media and community outreach.


---